The GIRLS are an important ingredient to healthy, amazing looking F1 cubs with extreme type and friendly dog-like personalities.
We have young adult F3-F7 females looking for forever homes – please contact me for pictures and information!
Rspotsavannah Ruby
Drinkwater Nairobi – F5
Nairobi was born here at Drinkwater. She is an exquisite F5, with her black nose and black tear stains, coal-black spotting even on her feet and toes just like a Serval. Nairobi has large rounded ears with light spots on the back. For a late generation Savannah this girl stands out with the look of an early generation.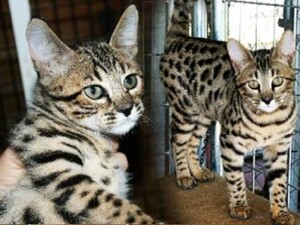 Silver F1 Savannah "Cloud" is big, beautiful and sweet! Aspen Cloud of Drinkwater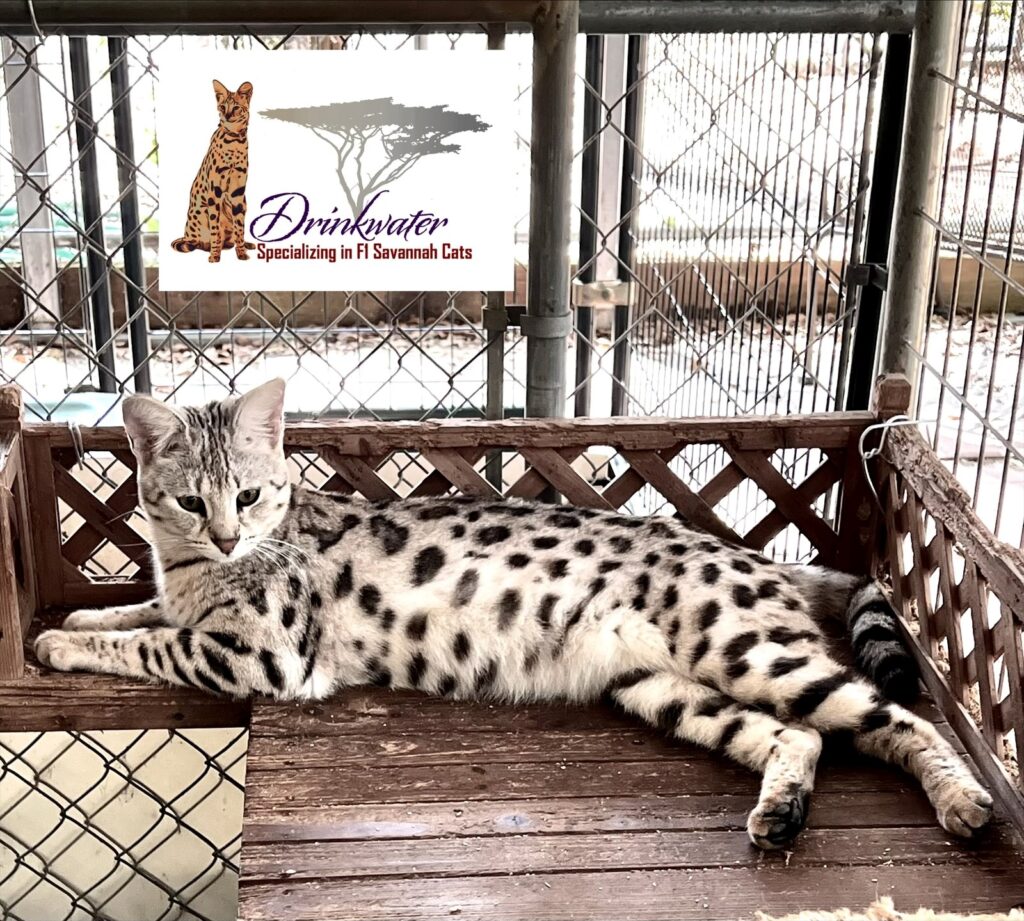 Silver F1 Savannah "Sky" is a big girl and loves people! Aspen Sky of Drinkwater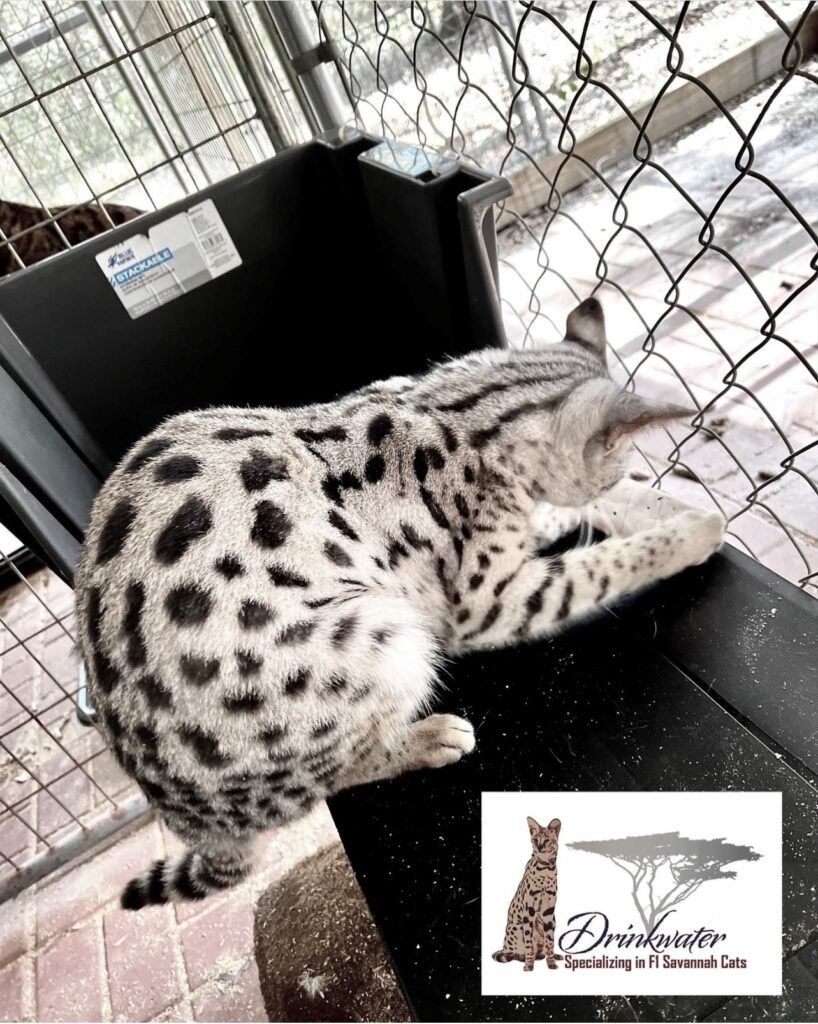 MIDORI F6 SBT an outstanding late generation queen, friendly and just beautiful
Drinkwater Zori F6 SBT
Drinkwater 18 KT F6 SBT
18 Kt is a big and sweet homebred girl she is gold and has that beautiful black nose and bold black spots
Drinkwater 18 KT has long legs and a black matte nose like the Serval cat.
Drinkwater Zula