For F1 Savannah kittens or HP F1 Savannah kittens please call – 727-687-4026
F1 Savannah kittens born December 4, 2023 – Golden with black noses males and females !!!!!
Newborn F1 litter – ready to go in July-August – of serval gold black noses – both males and females available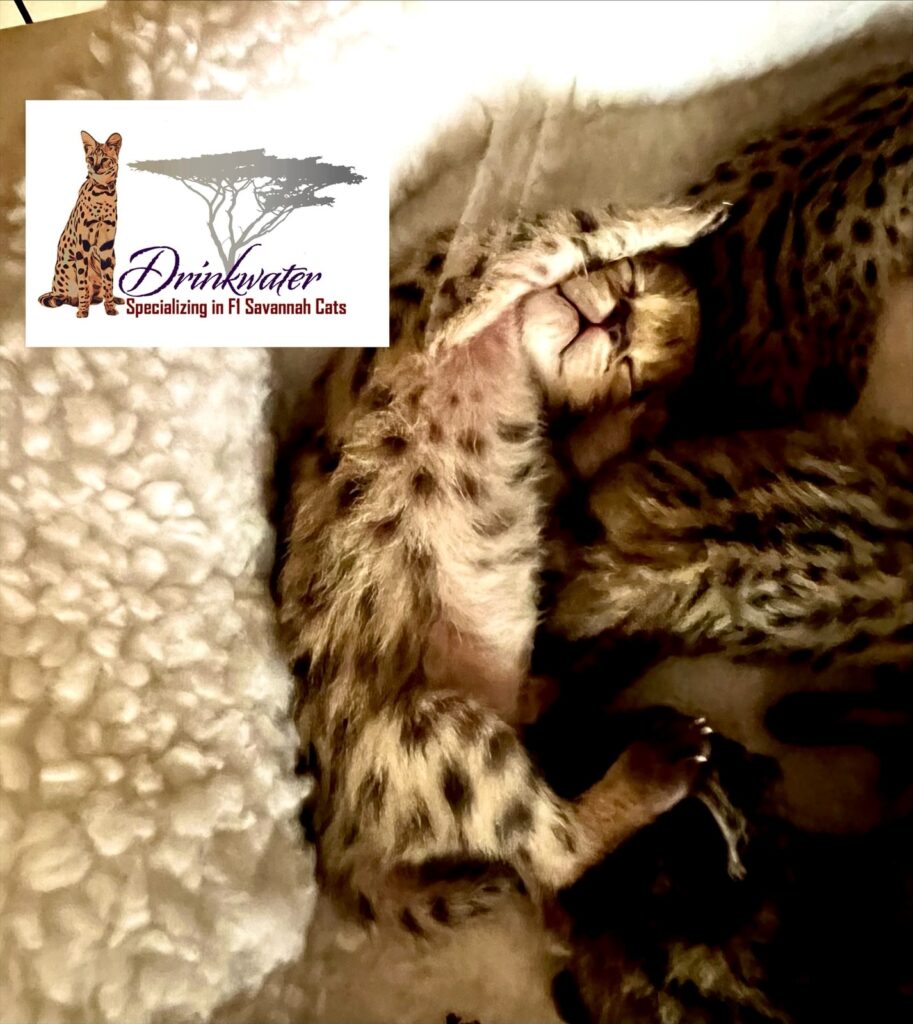 High Percentage Silver F1 available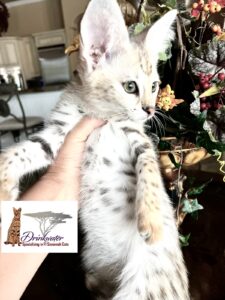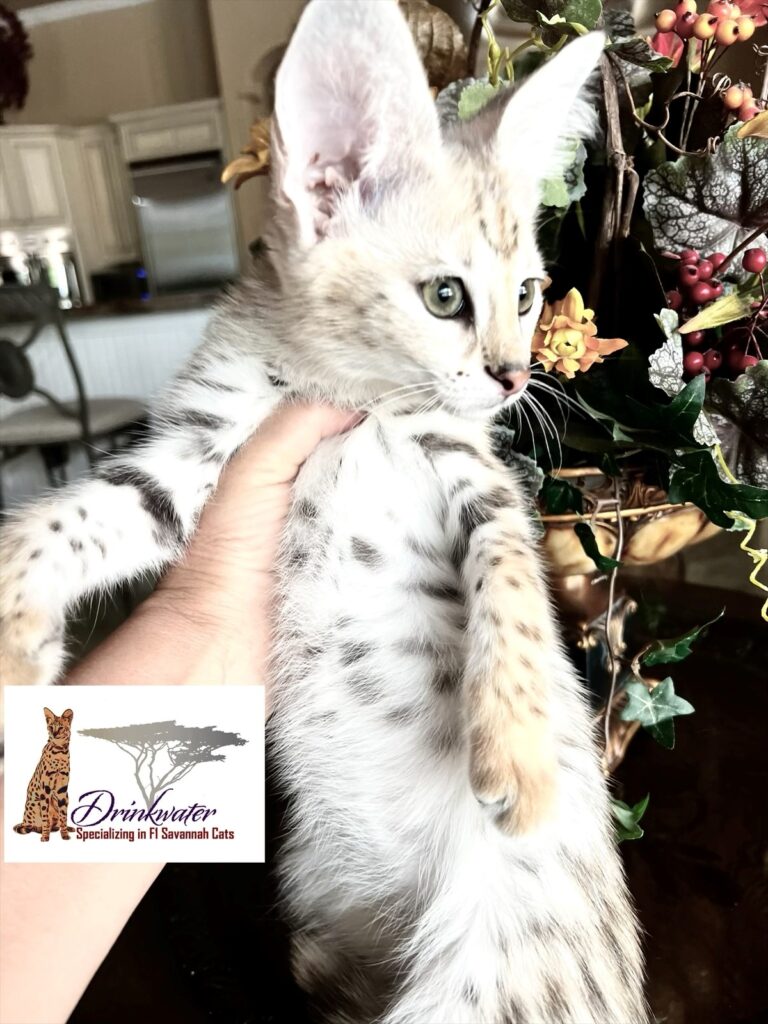 F1 Savannah ready to go in May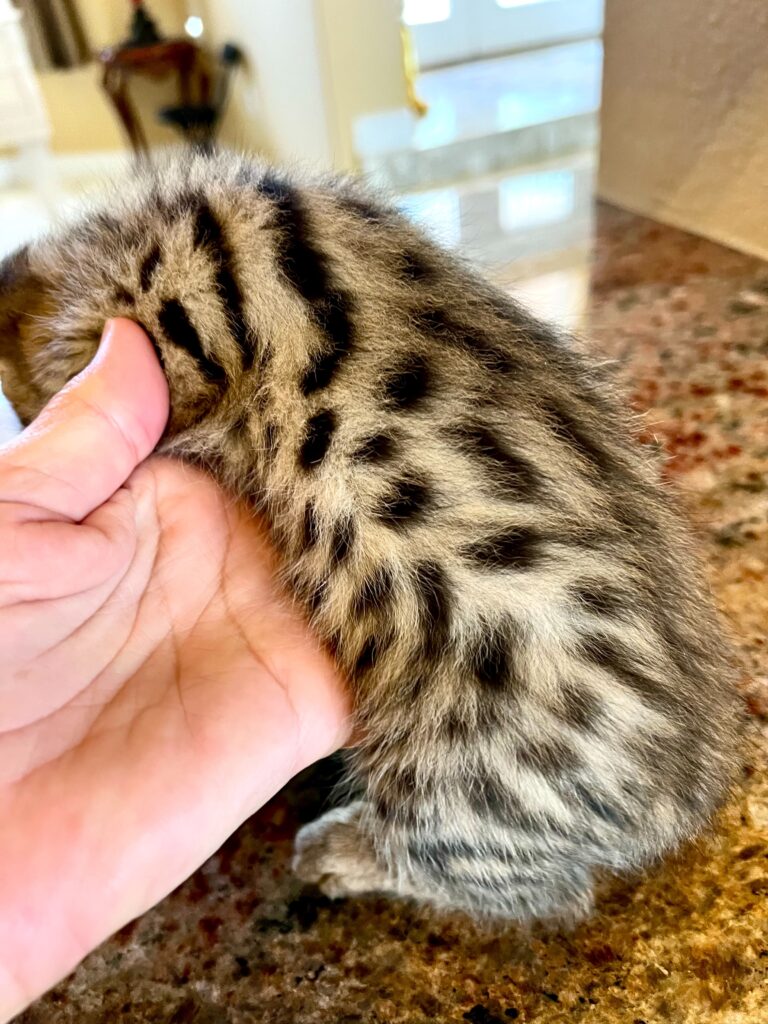 F1 Savannah female will be ready to go in May, excellent bloodline!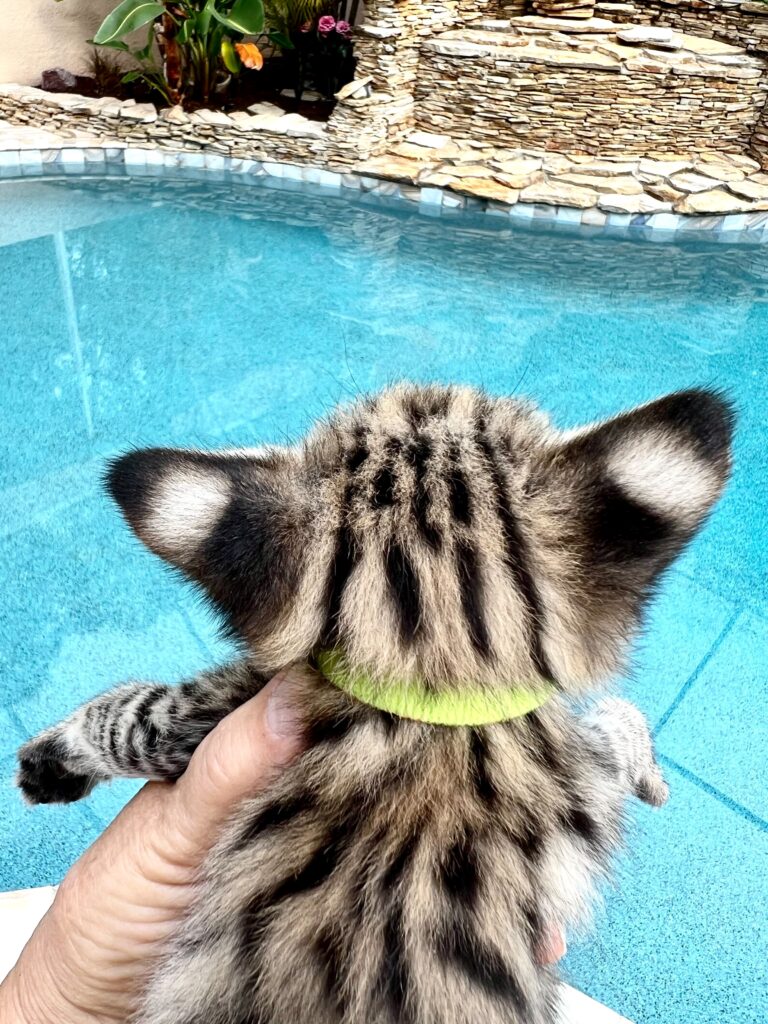 Call to reserve our Spring F1 Savannah babies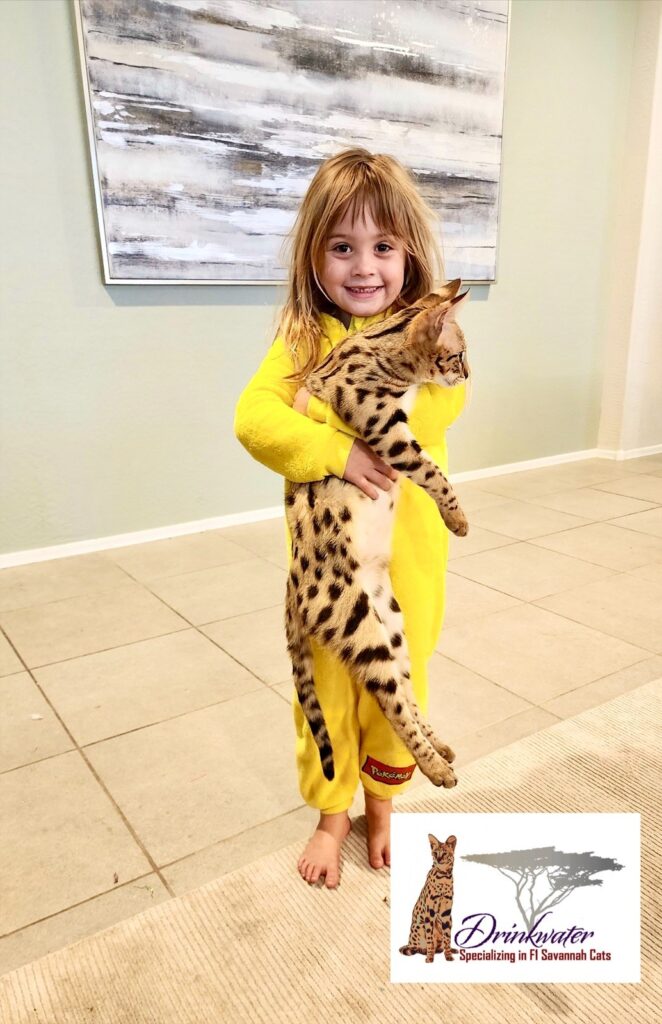 F1 Hybrid Savannah Litters! We have F1 babies. Don't get scammed by the "fake" breeders. Drinkwater cats since 1995! Doreen Boileau is one of the original pioneer breeders of the Savannah cat breed. TICA registered F1 Specializing in the F1 Savannah since 1995! I live in Spring Hill Florida on the beautiful Gulf of Mexico and breed throughout the year. Doreen Boileau/breeder/owner Call 727-687-4026 to reserve a F1 Savannah cub. *
My F1 Savannah kittens come with their TICA registration, full health certificate that includes a full exam of the heart, eyes, and general all over health check. Blood draw is done to show you they are Feline Luekemia/FIV FREE. Booster shots are given at this time and full fecals to show they are parasite FREE. F1 Savannah babies are born in my home and handled and bottle fed from birth. Growing up in our home with my two Great Danes and "home" noises such as TV, vacuum cleaner, dishwasher, etc. socializes the F1 baby to ensure a smooth transition to your home. I am on call always to answer any questions after you take your F1 Savannah baby home. I love each one born and take pride in each one born. I do ask that F1 babies are picked up in person, the F1 can start bonding with you on your trip home where the F1 is safely at your feet on the plane instead of in a scary cargo area with barking dogs and other animal smells. We are now offering High Percentage F1 Kittens.
I look forward to meeting you when you come to pick up your baby, and weekly updated pictures and video are sent to you in the early week before you pick your baby up. Visiting and meeting the Serval sires, and Savannah Mothers is also fun. Recently services offer hand pick up and delivery to transport animals, and surely this is an option to those who cannot pick up in person, although my preference is to meet you at my cattery, and hand you your F1 baby in person! The airport to fly into is Tampa International, and it is about 1 hour away from my home and farm. Why buy a Drinkwater F1 over others? Quality Savannahs from pure Savannah bloodlines NO inbreeding and Pure African Serval Cats producing big bold coal black spots, vivid Serval gold color and wild expressions with the dog like sweet personality.
Please call 727-687-4026 for reservation information!